As WACOM III concludes in Bogota, we hear from Cardinal Schoenborn what would count as success. And the next location is announced! Read more.
---
"Out of the depths I call to you, LORD; Lord, hear my cry! May your ears be attentive to my cry for mercy." (Ps 130) Read more.
---
Cardinal Schoenborn, the president of WACOM, sends you his greetings! Read more.
---
We get a look at Colombia's many wounds and the power of God's grace in WACOM's second day. Read more.
---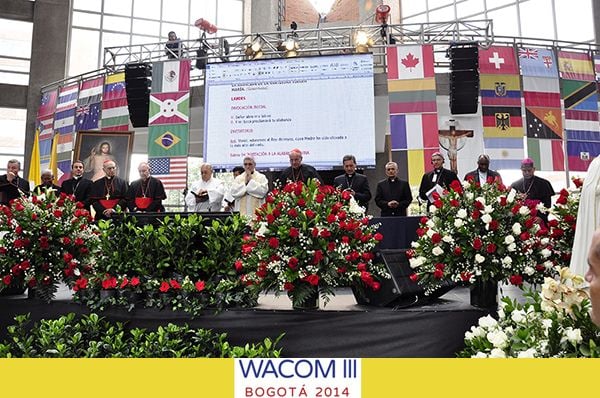 On the solemnity of the Assumption, a mountaintop experience at the third World Apostolic Congress on Mercy. Read more.
---
The Congress will offer the opportunity "to study, to reflect on, to celebrate the message and reality of the richness and power of God's mercy," says Fr. Kaz. Read more.
---
Pope Francis has taken a personal interest in the Congress, particularly since it's being held in the Holy Father's home continent of South America. Read more.
---
The Congress is expected to draw thousands, including many cardinals, and will include testimonies, lectures, street celebrations, Holy Masses, and missions. Read more.